For decades, the Metaline name has meant air distribution products specifically designed for manufactured structures, including manufactured housing, modular buildings, travel trailers, recreational vehicles, and the like.  In fact, Metaline was the first name of our company, founded in 1955.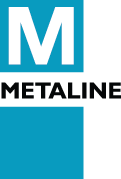 Despite this history, we are now pleased to announce a new supplement to our standard air distribution catalog.  The "Manufactured Structures Catalog Supplement" features 40 pages of Metaline product descriptions, photos, and engineering drawings.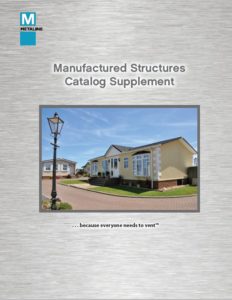 You can view or download a pdf copy of the this new document from the Air Distribution Resources page on this site.
Also, be sure to surf the new Metaline product web pages.  Here's a direct link to these products: https://www.continentalindustries.com/GRD/ML.